Surgical Services for Horses
At our hospital in Poulsbo our equine surgeon, Dr. Cori Youngblood, offers various equine surgeries including orthopedic and soft tissue surgery.
We practice the most stringent surgical protocols and have prioritized the capacity to perform life-saving emergency surgery, guided by our dedication to our clients and surrounding referring veterinarians.
We recognized the geographical limitations of equine surgery in the area and we have worked hard to provide this service for our patients.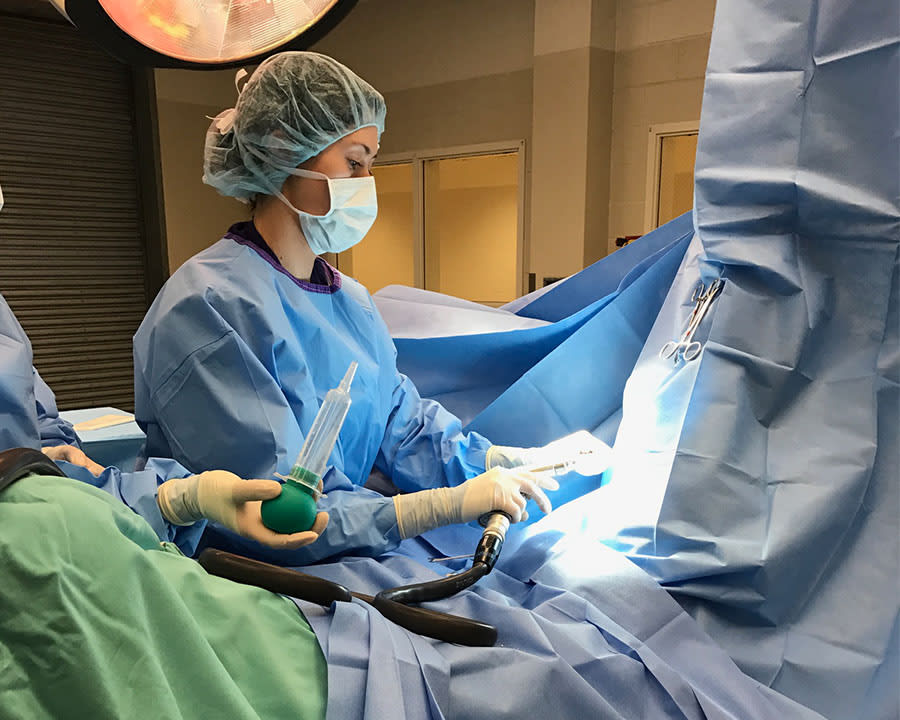 What To Expect With A Surgical Case
We always keep you fully informed about why we are recommending a surgical procedure, the length of recovery, and any post-operative care your horse will need at home.
Surgical Procedures at 
Sound Equine Veterinary Hospital
We perform elective and emergency surgeries to help treat diseases and conditions in horses or to repair injuries sustained through trauma.
Our veterinarians routinely perform the following elective and non-elective surgeries:
The Surgery Process
We understand that the prospect of equine surgery can be frightening. Please be assured that we recommend surgery only when it is in your horse's best interests.
Our equine surgeon and our team are specially trained to handle the complicated needs of equine surgery. You can trust that we will do everything we can to make the process safe and comfortable for your horse.
Standing Surgery vs. General Anesthesia

Many large animal surgeries are performed on standing, awake patients and are typically to repair traumatic injuries, such as lacerations. Other common procedures are reproductive surgery, upper respiratory tract surgery, and minor hoof and lower leg procedures. 

There are certain cases where standing surgery simply cannot be performed, such as colic surgery. Our veterinary team has extensive experience with equine surgery and anesthesia and will do everything they can to reduce risks.