What Is Colic?
Colic is a painful problem in your horse's abdomen. It can be due to something as simple as a gut spasm from a change in diet or routine or as serious as twisting a part of the intestine.
Because colic can be unpredictable and potentially life-threatening, it's a serious concern for horse owners. Horses are naturally prone to colic, but thankfully the majority of horses experiencing colic respond well to treatment on the farm.
Our veterinarians know how delicate these situations are and we are ready to respond any time of the day or night.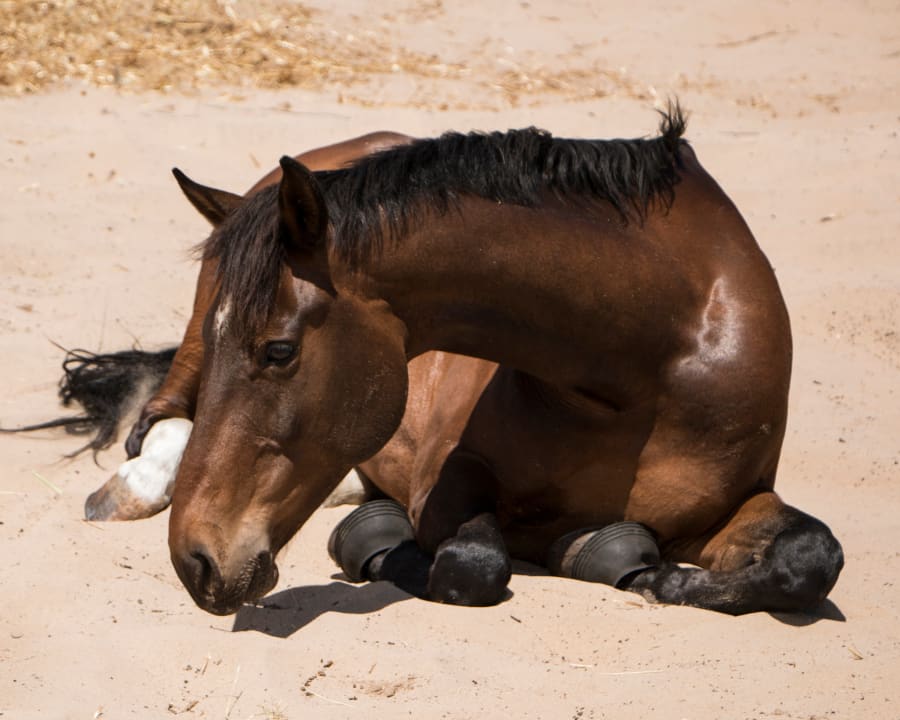 Emergency Care For Colic
If your horse is showing signs of colic, there's no time to waste. Contact us at the first sign of distress. We are always ready to provide emergency and urgent care.
Colic FAQs
While colic is common in horses and can often be relatively mild, it is important to know what you're dealing with in case your horse needs life-saving medical care. Here are some of the most frequently asked questions we get about colic.
Treatment Process For When Horses Colic
Different types of colic require different treatments, so an accurate diagnosis is the first step. Some cases require urgent, aggressive treatment, either medical or surgical, if the horse's life is to be saved.
Medical Colic

Cases of medical colic can be treated in a variety of ways depending on the type or source of colic. Treating dehydration, controlling pain, and reducing inflammation may be the primary focus of medical care. 

Surgical Colic

In cases of surgical colic, the veterinary team will conduct a procedure known as an exploratory laparotomy during which the horse is put under general anesthesia. The surgical specialist opens the patient's abdomen and thoroughly assesses all structures found in the abdominal cavity to determine what's causing the pain. If possible, the surgeon will resolve the cause of colic—the type of surgical treatment depends on the type of colic. Once the incision is closed, the horse can then recover from the general anesthesia.

The post-surgical treatments vary case by case, but usually involve gradually reintroducing feed while providing supportive care.