Specialized Diagnostic Testing
Our team of veterinary professionals offers a suite of specialized diagnostic tests for horses, such as bronchoalveolar lavage, CSF taps and muscle biopsies.
Advanced diagnostic procedures allow our veterinarians to get to the bottom of your horse's illness or poor performance issue.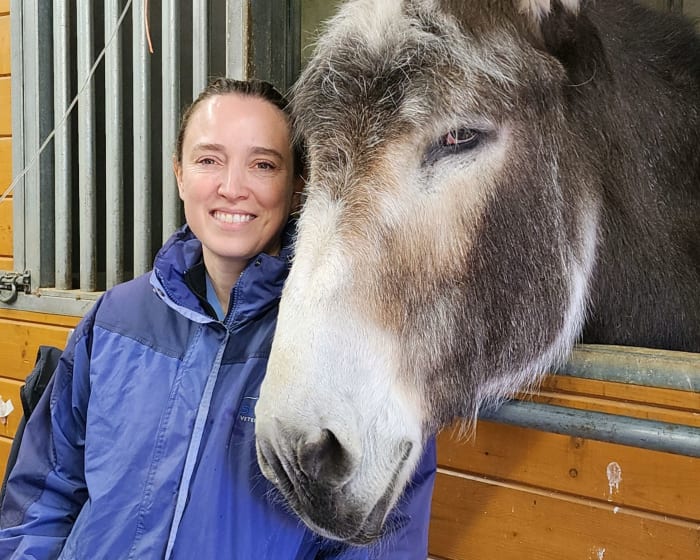 Referral Diagnostics Offered At Our Hospital
We are available to work with your veterinarian on a referral basis for advanced diagnostics. 
Cerebrospinal Fluid (CSF) Collection
Collecting cerebrospinal fluid is a test that examines the fluid that surrounds the brain and spinal cord. Evaluation of CSF is extremely important in cases of neurologic disease. 
Bronchoalveolar Lavage (BAL)
BAL is a procedure used for collecting a sample from the lungs for testing. A saline solution is passed into the airway during the procedure to wash the airways and collect a fluid sample.
Transtracheal Wash (TTW)
A transtracheal wash is a commonly-used diagnostic procedure for a horse's respiratory system. It is typically used to try to isolate bacterial organisms that cause pneumonia and is most often performed on a standing, and often sedated, horse.
Muscle Biopsies
This is most commonly done in cases of poor performance or chronic unexplained soreness. Your veterinarian will take tissue and cells from a specific muscle and examine them under a microscope. 
Endoscopic Biopsies
We offer minimally invasive trans-endoscopic biopsies to obtain a small sample from any tissue that can be visualized through the endoscope.