Radiography
We are able to take high-quality digital X-rays in the hospital or in the field when nessesary.
Veterinarians may instantly review images with our clients, allowing rapid diagnosis and treatment.
In complicated cases, our veterinarians may share the films among colleagues or refer to specialized radiologists.
The images are digitally archived and loaded on a secure website to allow web-based sharing.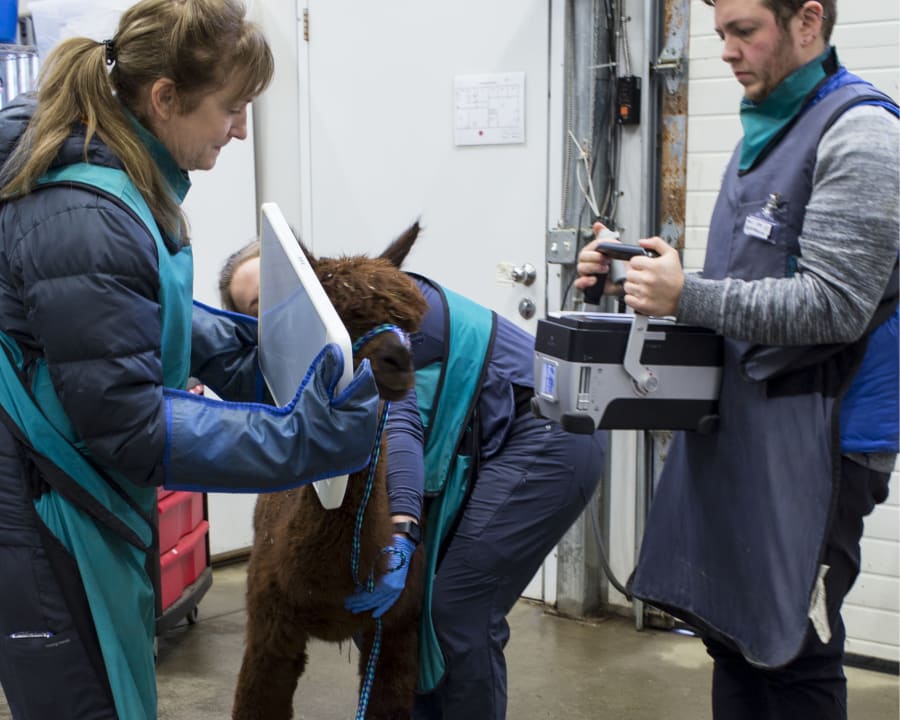 How Equine Radiography Helps Inform Diagnosis
Radiographs are often the first diagnostic imaging modality used to evaluate lameness. Digital Radiography allows for potentially greater detail than conventional radiography by having each image be processed by the computer.
Digital radiography services for equine patients both in our hospital and on the farm allow us to diagnose issues such as fractures, laminitis, wounds, foreign objects, and penetration of joints. They can also be used for pre-purchase exams and lameness evaluations.
Radiographs are also commonly used to evaluate equine dentition as well as screening or quantifying for sand in the abdomen.