Veterinary Guided Equine Breeding
Whether it's your first time breeding your horse or you are a seasoned pro, our reproductive management services can help you.
Our ultrasound-guided evaluations will follow your mare through her cycle to determine your best chance at breeding. We will help you hormonally control her cycle to optimize your breeding program.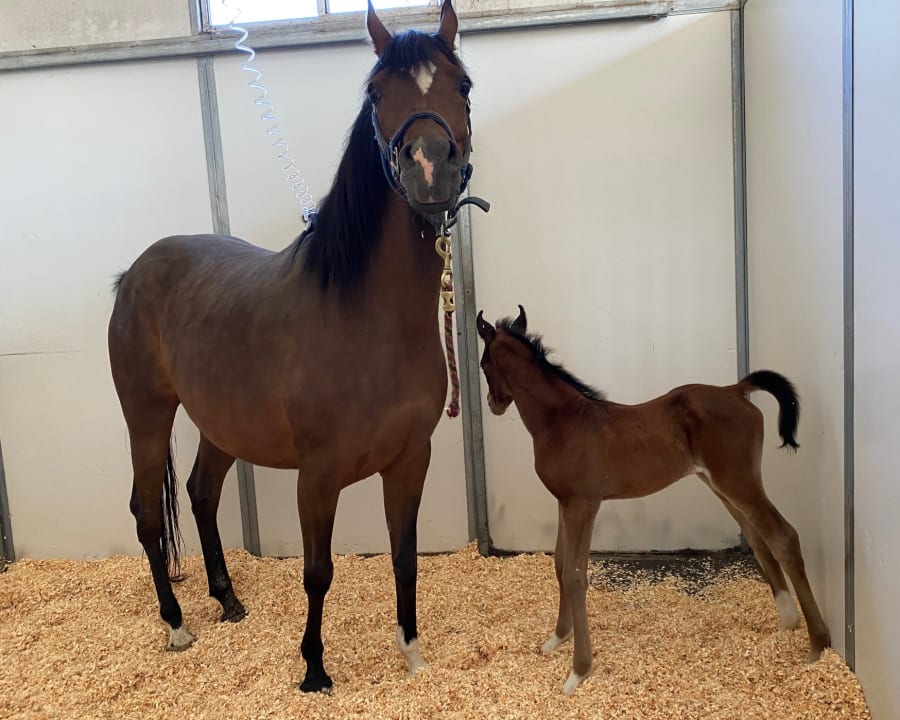 Breeding Services at Sound Equine Veterinary Hospital
We provide quality medical and reproductive care for mares during conception, including diagnostic and medical procedures.
Multiple diagnostic ultrasounds and palpation to evaluate follicular development and ovulation once the mare has been admitted
Coordination of semen collection and delivery with the stallion agent
Artificial insemination
Boarding during insemination
14 days post ovulation pregnancy check
Please call our office for scheduling and all other information.
Benefits of Artificial Insemination for Horses
Artificial Insemination offers huge advantages for breeders. It allows for more genetic selection from studs all over the world and allows you to breed your mare without traveling.
Beyond convenience, you are also protecting the mare from the costs and hazards of travel and potential exposure to infectious disease and injury. Travel and changing facilities are stressful too, and a stressed mare is less likely to be fertile.