Treating Equine Internal Conditions
Internal medicine involves prevention, diagnosis and treatment for complex disorders affecting the various body systems and general health of horses and other large animals. This includes infectious disease as well as conditions of the GI tract, lungs, eyes, skin, muscles and other internal organs.
Dr. Charlie Fahy is residency trained in large animal internal medicine and is skilled at diagnosing and treating patients using history, physical exam findings, and carefully selected diagnostics. They are experienced in treating and managing a variety of cases from chronic conditions to those needing emergency and critical care. In addition to horses and other equines, Dr. Fahy will see alpacas, llamas, goats, sheep and pigs if referred by your veterinarian.
Our veterinary team is committed to finding the answers needed to manage and treat each horse's ailment, individually tailoring a treatment plan for each animal that will keep them healthy and performing at their highest level.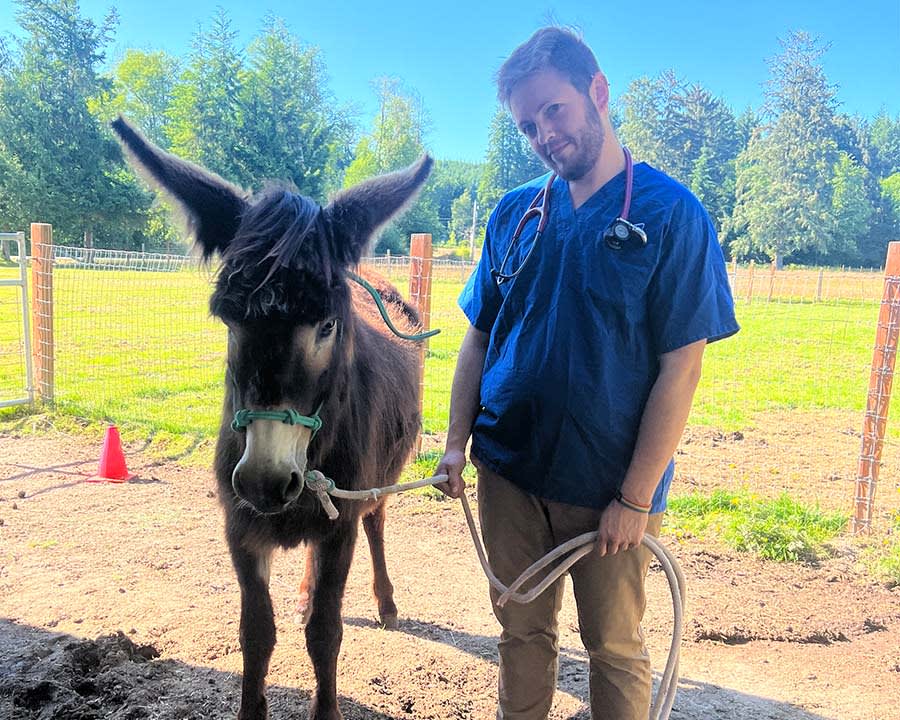 Our Internal Medicine Vet
After graduating from veterinary school, Dr. Fahy continued their training by completing a one-year equine internship at The Ohio State University followed by a three-year specialty residency in Large Animal Internal Medicine at the University of Tennessee. Dr. Fahy has been a part of the SEVH team since 2021 treating our critical care patients and seeing our most complicated cases.
Internal Medicine For Large Animals
Laboratory & Diagnostics
At Sound Equine Veterinary Hospital, we support our comprehensive approach to internal medicine with advanced testing, imaging, and other diagnostic procedures. 
Our veterinary lab is equipped with the technology we need to diagnose your horse's internal medicine condition quickly so that treatment can begin sooner.