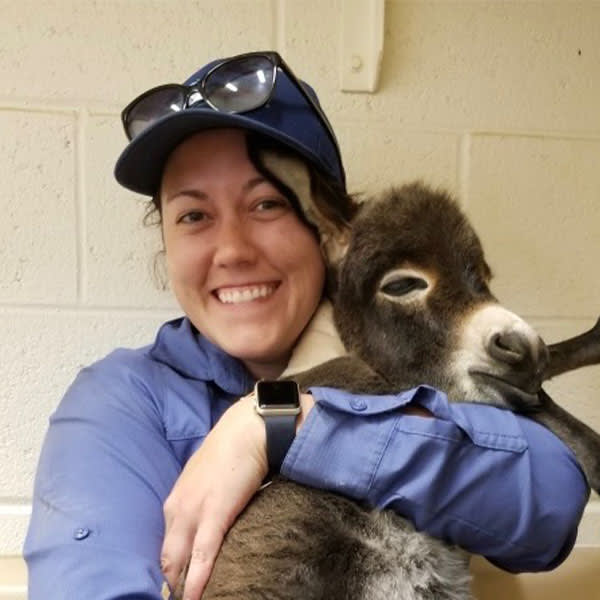 Dr. Cori Youngblood
Dr. Cori Youngblood grew up in Sequim and began riding at an early age. She competed in English and Western performance as well as Junior Rodeo and loved exploring the trails of the Pacific Northwest.
She attended Washington State University for her undergraduate and veterinary degrees. Following vet school she completed internships at Mid-Atlantic Equine Medical Center in New Jersey and Rood and Riddle Equine Hospital in Lexington, Kentucky.
After her internships, she completed a two-year large animal clinical fellowship at Oregon State University and then a three-year equine surgical residency at Kansas State University while concurrently earning a Master's degree in Veterinary Biological Science. She became board certified in large animal surgery in 2020 and practiced as a surgeon in Southern California for two years.
Returning to the Pacific Northwest not only allows her more time to spend with her family, but also equips the horses and their family members of the area with an accomplished resource. She looks forward to providing your horse with quality, compassionate medical care.